• Karin Jacobson • design award • design process • press • video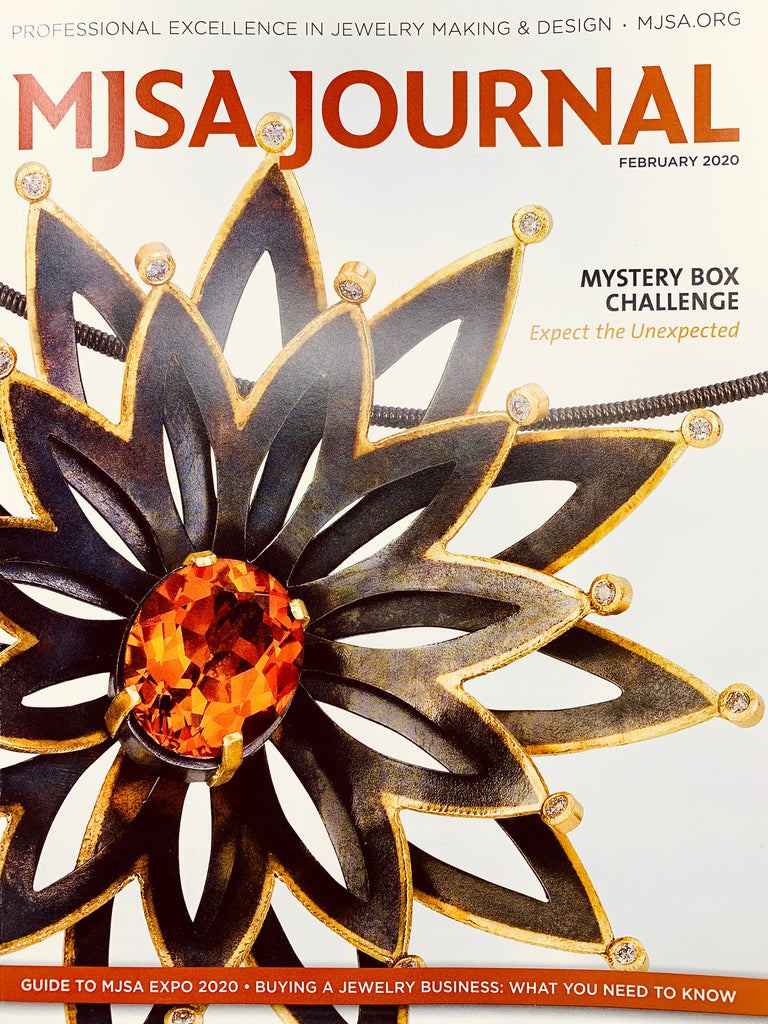 Recently, I was invited to participate in
MJSA Magazine's Mystery Box Challenge
. The idea behind this fun and friendly design challenge is to take a collection of materials supplied by MJSA - and what's in the box was a surprise - and turn them into a wearable piece of jewelry in just four weeks...
---
• Karin Jacobson • about me • press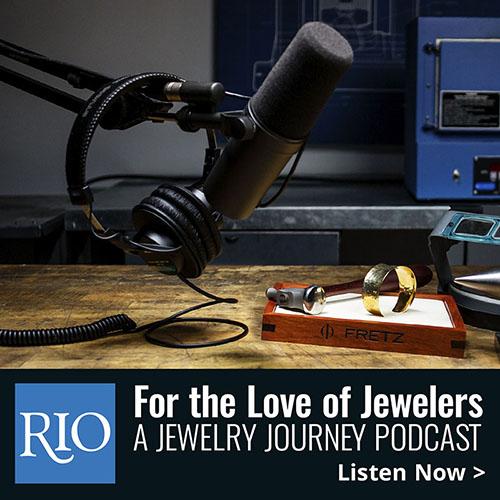 I recently recorded a podcast with the lovely Courtney Gray of Creative Side Jewelry Academy for the new Rio Grande podcast, For the Love of Jewelers. And guess what ... that podcast just went live today! Listen here ...
---
• Karin Jacobson • press • store news

Thank you to Susannah Schouweiler at Mn Artists for writing about me for the NEMAA Artist Series)! I loved the article…check it out here!